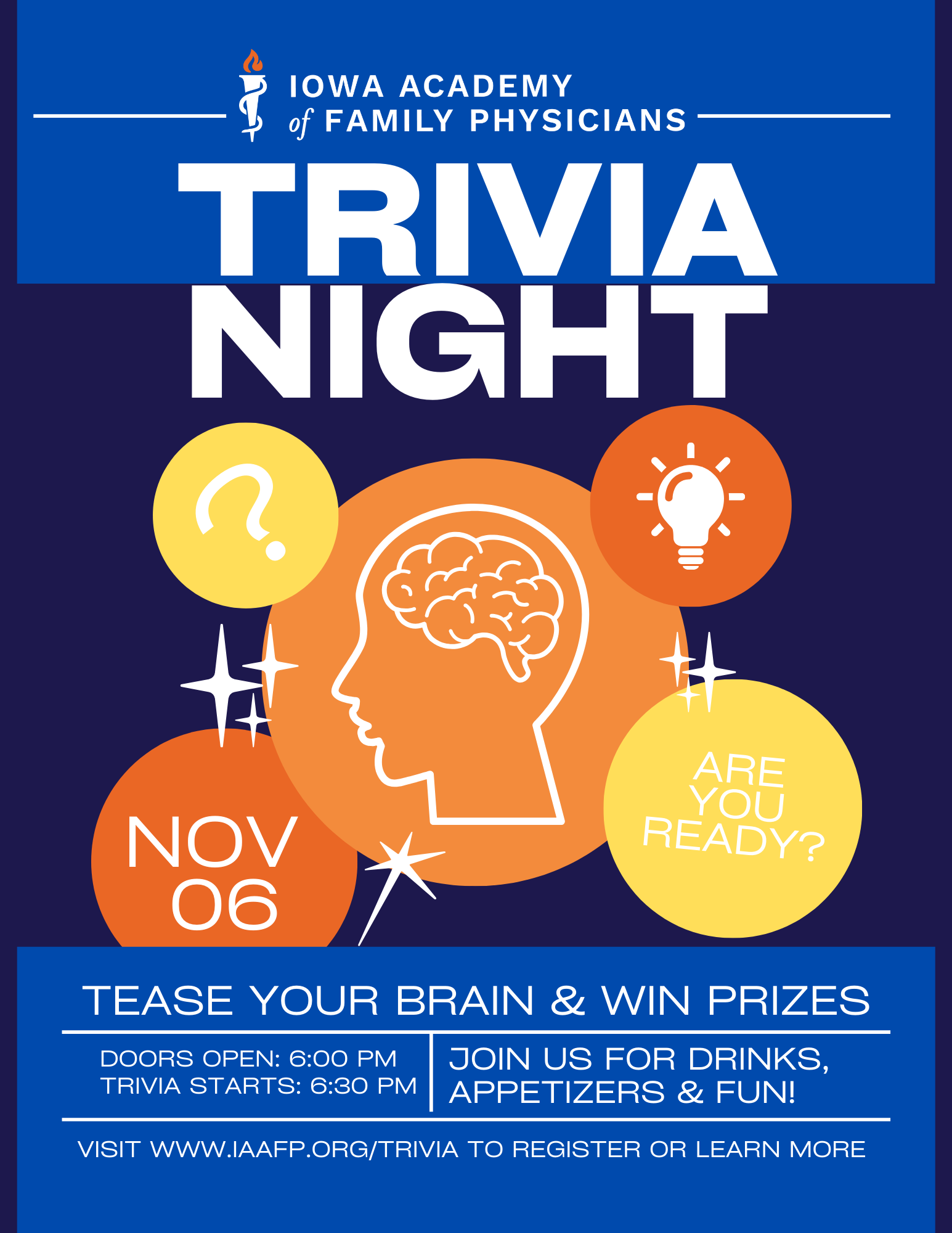 Welcome to the Cancer Control & Prevention Corner. We have collaborated to bring you an archive of free webinars and clinician tools.
On-Demand Webinars
NEW WEBINARS BELOW! Each webinar is free and offers 1 credit of CME.
This Enduring Material activity, The Cancer Corner Webinar Series, has been reviewed and is acceptable for credit by the American Academy of Family Physicians. Term of approval begins 08/14/2020. Term of approval is for one year from this date. Physicians should claim only the credit commensurate with the extent of their participation in the activity.
The Cancer Corner project was developed by the Iowa Academy of Family Physicians. Through collaboration with the Iowa Department of Public Health, The American Cancer Society- Midwest Division and the Iowa Cancer Consortium, the Cancer Corner features on-demand webinars, toolkits and other cancer-related data. This project is being funded through a grant from the AAFP Family Medicine Philanthropic Consortium.